Technology
Amazon Launches video-enabled Alexa Echo Spot!!
Technology 26-04-2018 982
Amazon is bringing the video-enabled Alexa Echo Spot device in India after the launch of its Echo series.
The Echo Spot has a peculiar design and looks like an alarm clock, but is different from other Echo devices available here because of its small screen. The screen let's users ask the Alexa smart assistant to play some types of video content and even lets them make video calls to others with the Alexa app on their phone. ALso, there is a camera on the front of the device.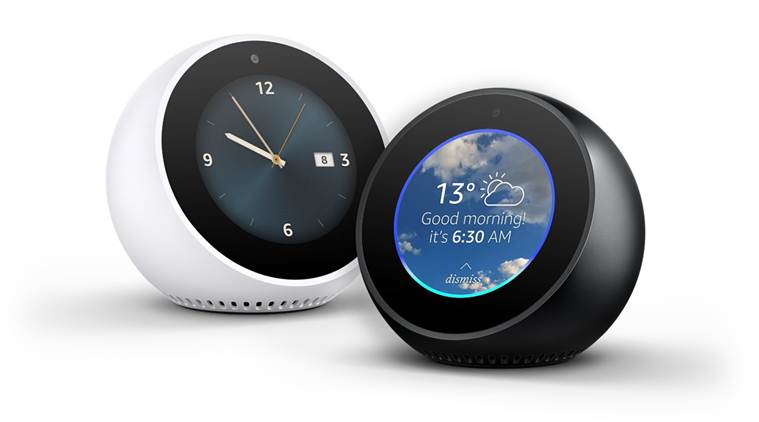 The round 2.5-inch does show contextual cards to show with most of your queries. For instance, if you ask for the weather there will be a weather card on show. If you ask for news, there will be a video depending on the source. And yes, the screen will help you shop on Amazon.in as well using voice commands and the screen to browse through the products.
The Alexa Echo Spot will become available in India from April 25, priced at Rs 12,999. But as an introductory offer, the price if just Rs 10,499.
Please Note : The opinions/views expressed in the above article/content are the personal views/opinions of the author and do not represent the views of Nimbuzz or the Publisher MGTL.